New eXinvest Website
New eXinvest Website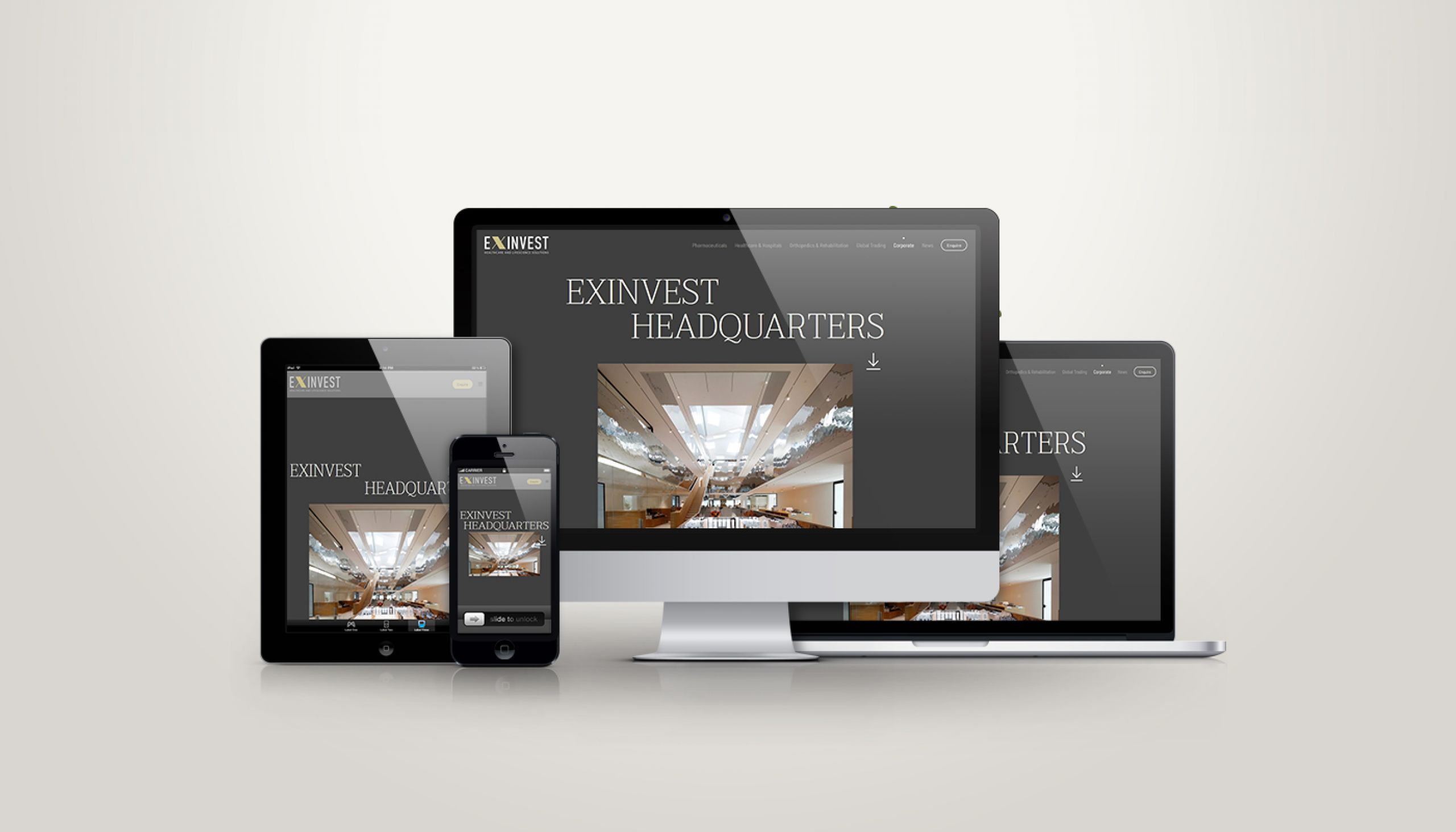 The new website was created with the multifaceted nature of eXinvest, which is active on multiple fronts and sectors, in mind.
This web design, developed on different planes, placing particular value on practicality of use and an essential, yet at the same time pleasant and engaging approach.
The development is characterized by state-of-the-art technological systems with a CMS (Content Management System) that allows easy management of content, pages and multimedia elements.
 The primary goal of the project is ease of use and an intuitive and practical navigation structure for exploring the most complex pages and sections, minimizing the need for deep levels that would require several navigation steps and searches.
The entire site has been designed to optimize these aspects regardless of the devices used for viewing, whether it is a PC, tablet or smartphone, therefore, special care has been given to the design of "responsiveness," that is, the adaptation of the site according to the device used, the size of the screen and its orientation (portrait or landscape).
With this approach in effect, "different sites" are proposed for each device by automatically and immediately adapting the navigation interface to the real needs of the user.
The structure has been organized into 7 top-level macro-sections, namely:
Pharmaceuticals
Healthcare & Hospitals
Orthopedics & Rehabilitation
Global Trading
Corporate
News
Enquire
Special design has been devoted to the footer, which concisely gathers all the information needed for navigation and business contacts. But even more researched is the menu that presents for the main sections a dedicated video-hero and structured navigation.
The pages are developed with a "one page design" approach (i.e., all content is organized on a single scrolling page). Navigation of the sections and scrolling pages is facilitated through side menus that accompany the user as the page is navigated and scrolled, with "sticked" technology (i.e., the menus remain fixed as the page scrolls). This makes it possible to navigate the macro-section to the main subsections, and then the final page with the dedicated scrolling menu.
The site opens with a welcome video that is intended to encapsulate in summary the essence and complexity of eXinvest, highlighting, on a more emotional level, some of its distinctive features and characteristics. The purpose of the video is to introduce the site nicely, but also to provide a brief overview of eXinvest's activities.
The video was also made in portrait version for adaptation to mobile devices in that orientation.
A version of the video with background music is also available in the "Corporate" section.
Each page also features background images, with a fixed technique (i.e., the page scrolls while the background remains fixed) representative of the page theme itself.
Seemingly simple and delicate animations and transitions follow complex and concurrent transformations on several parameters, especially scaling, spoasting, blurring and opacity, making page scrolling more dynamic, engaging and enjoyable, without overdoing it and keeping firmly in line with the principle of minimalism characterizing the overall design stylema.
---